Personal injury law is an essential aspect of the legal system that allows victims of negligence or wrongful acts to seek compensation for their injuries. For Kansas City residents, understanding what is the cause of action in a personal injury case is crucial to achieving a successful outcome.
Schmitt Law Firm put together this comprehensive guide providing valuable information about what is a cause of action, how to prove it, and selecting the right cause of action for your case. If you need to discuss your personal injury case and what your cause of action is, contact us today to schedule a free consultation.
What is a Cause of Action, and What are the Types?
A cause of action refers to the basis for a lawsuit. In personal injury cases, the cause of action depends on the defendant's negligence, which led to the plaintiff's injury. Kansas City residents must be aware of the various types of personal injury causes of action, which include: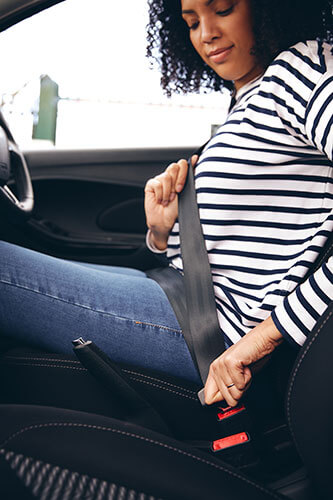 To establish a personal injury cause of action, the plaintiff must prove four elements: duty, breach of duty, causation, and damages.
When you need a professional Kansas City personal injury attorney that can handle your motor vehicle or workplace accident, medical malpractice injury, and more, contact Schmitt Law Firm. We identify what your cause of action is, how to successfully prove it, and get the full compensation you deserve. Get aggressive and experienced legal help when you contact us at 816-400-1000 today.
[Related: Understanding Comparative Negligence in Missouri: How it Affects Your Personal Injury Case]
How to Successfully Prove a Cause of Action
Proving a cause of action requires establishing the four elements mentioned earlier. This involves:
Identifying the duty owed: The defendant must have owed a legal duty to the plaintiff, such as operating a vehicle safely or providing a hazard-free environment.
Demonstrating the breach of duty: The plaintiff must show the defendant failed to meet their commitment, which led to the injury.
Proving causation: It must be clear that the defendant's breach directly caused the plaintiff's injury.
Quantifying damages: The plaintiff must provide evidence of the injury's physical, emotional, and financial losses.
Collecting and presenting evidence is crucial for a successful outcome. This may include documentation (medical records, accident reports, etc.), witness testimony, expert testimony, and photographs or videos. Working with a skilled personal injury attorney in Kansas City can significantly improve your chances of successfully proving your cause of action.

Choosing the Right Cause of Action for Your Case
When selecting the appropriate cause of action for your personal injury case, consider factors such as the type of accident, specific circumstances, and applicable laws in Kansas City, Missouri, or Kansas. It's also crucial to be aware of the statute of limitations: five years for personal injury cases in Missouri and two years in Kansas.
Consulting with a personal injury attorney can help you assess your case's strength, identify what the appropriate cause of action is, and develop a legal strategy tailored to your unique situation.
Contact Schmitt Law Firm Today to Recover the Maximum Compensation
Understanding what a cause of action is remains vital for Kansas City residents seeking compensation for their injuries. By working with a qualified Kansas City personal injury attorney and being well-informed about the legal process, you can navigate your case and maximize your chances of a successful outcome.
Contact the experienced and skilled personal injury attorneys from Schmitt Law Firm today. Our top priority is to win the maximum compensation you deserve! Talk to one of our attorneys at 816-400-1000 and tell us about your injury.