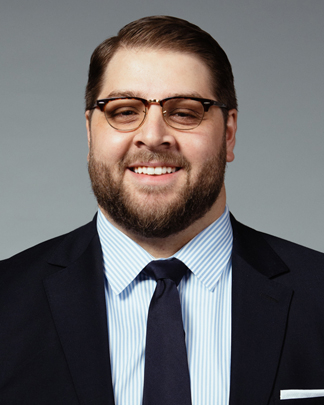 Practice Areas
He Listens to You to Get a Favorable Result for Your Case
Hunter Schmitt graduated from the University of Missouri-Columbia with a Bachelor's degree in Psychology. He then obtained his Juris Doctor degree from the University of Missouri- Kansas City. Hunter is a member of the Missouri Bar and an applicant for the Kansas Bar.
While pursuing his law degree, Hunter was a legal assistant for the Schmitt Law Firm. After graduating from UMKC School of Law, Kansas City attorney Hunter Schmitt continued his employment with Schmitt Law Firm as an attorney and has had the opportunity to work closely with experienced trial attorneys on a range of cases, including complex wrongful death matters, insurance coverage disputes, medical malpractice claims, premises liability issues, Workers Compensation claims and traffic accidents. Hunter knows that dealing with large insurance companies can often be a daunting task. He strives to ease his clients' minds through effective communication and earnest advocacy. Hunter will listen to each client's unique problems to determine the most effective strategy to resolve their claim and obtain a favorable result for them.
Born and raised in Kansas City, MO, attorney Hunter Schmitt is a fan of all things Kansas City, including barbecue, the Kansas City Chiefs, the Royals, and Sporting Kansas City. When Hunter is not working, he enjoys spending time with his fiancée and their dog, Skip.
Areas of Practice
Personal Injury
Wrongful Death
Motor Vehicle Accidents
Product Liability
Premises Liability
Medical Malpractice and Health Care
Workers Compensation
Insurance Disputes
Employment Discrimination
Education
J.D., University of Missouri- Kansas City School of Law
B.A., University of University of Missouri-Columbia