Kansas City Car Accident Lawyer
Secure the Full Accident Compensation You Deserve
Car accidents, especially those that result in severe injuries, are life-changing, traumatic events. Yet, some car accident victims choose not to hire an attorney to help them with their insurance claims. This tragic choice can lead to some victims missing out on recovering compensation for their car accident injuries. Many insurance companies use questionable tactics that often push moral and legal limits when dealing with accident victims. Hiring legal counsel gives accident victims an advantage because experienced car accident lawyers in Kansas City know how to handle insurance claims. It's also common for insurance companies to take accident victims with legal representation more seriously when processing a claim.
What Our Kansas City Car Accident Lawyers Do for You
A Kansas City car accident lawyer who has experience with car accident claims can:
Handle the details of your car accident claim
Communicate with the insurance carrier
Negotiate on your behalf
Give you the best chance of prevailing in your claim while you focus on recovering from your injuries
In the most severe car accidents, victims suffer permanent, catastrophic injuries preventing them from working. At the same time, they amass thousands of dollars in medical expenses, causing financial hardship. Those who choose not to hire an attorney can figure out their economic losses by adding up medical bills and lost wages. However, placing an accurate value on the non-economic damages and losses one suffers typically requires the expertise of a skilled car accident injury lawyer in Kansas City.
The experienced Kansas City car accident lawyers at Schmitt Law Firm understand the gravity of your situation in the wake of suffering car accident injuries. We advocate for car accident victims to get the money they deserve when another party's negligence causes them harm. Contact our Kansas City car accident lawyers today online or call (816) 400-1000 for a free case evaluation to discuss the details of your car accident, the extent of your injuries, and the best course of action for your circumstances.
Practice Areas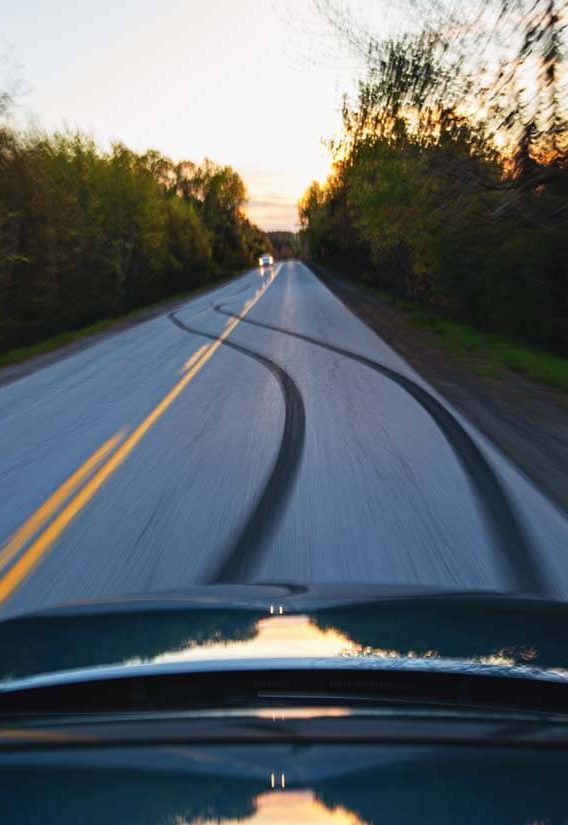 Attorney Ben Schmitt Fights for Kansas City Car Accident Victims
Attorney Ben Schmitt and the skilled legal team at Schmitt Law Firm have decades of experience in the negotiation, settlement, and litigation of accident injury claims. The firm's commitment to professional excellence, client service, and seeking justice has led to tens of millions of dollars in damages for its clients. Some recent case results in car accident injury claims include:
$13 million settlement
$1.25 million jury verdict
$1.1 million settlement
$1 million settlement
$685,000 settlement
$500,000 settlement
$150,000 settlement
$147,500 settlement
$100,000 settlement
The examples above do not guarantee a particular financial outcome in your car accident claim. However, Schmitt Law Firm will diligently pursue the best possible outcome for your Kansas City car accident case.
Reasons to Take Action After Suffering Car Accident Injuries
Whether you have suffered car accident injuries in Warrensburg, Harrisonville, Grandview, Lee's Summit, Blue Springs, or another city or town in the Greater Kansas City area, compensation will not turn back time. You likely feel angry, frustrated, and overwhelmed, knowing that your injuries could have been prevented if not for another party's negligence. Taking action to receive compensation for your injuries is often the only direct course of action you have to seek justice against the at-fault driver or other parties responsible for your car accident injuries. Receiving money for your economic and non-economic losses can help you in the following ways:
You will have the funds to pay for medical expenses related to your injuries.
Compensation can replace income lost from missing work, giving you the money you need to pay your monthly bills.
Prevailing in your car accident claim helps provide a sense of closure.
Holding the party who caused your car accident injuries accountable can prevent them from causing harm to future drivers.
You will feel justice has been served, especially in cases where a car accident occurs because of willful harm or gross negligence.
Don't let their negligence cost you everything. Get justice today by calling our Kansas City car accident lawyer and get the compensation you deserve.
What Should You Do After a Missouri Car Accident?
Insurance companies are only concerned about their bottom line and will do everything to avoid financial liability. If you are involved in a car accident in Jackson County, Ray County, Platte County, Cass County, Clay County, or anyplace else in the Greater Kansas City area, you need to take steps to prioritize your health and safety and preserve the value of your car accident claim. If you are physically able, you should follow these steps after a Kansas City car accident:
Gather contact information for anyone involved in the car accident or for anyone who witnessed the accident. You should collect names, addresses, emails, phone numbers, and drivers' license information.
Take note of license plate numbers, vehicle registration information, and insurance coverage information for any vehicles involved in the car accident.
Use your smartphone to take photos or videos of the accident scene, including vehicle damage, injuries, street signs, or other things that indicate location.
Call 911 to report the accident so the police, ambulance, and paramedics come to the accident scene.
Provide basic information about the car accident when you give a statement to the police.
Get a copy of the official crash report when available, usually 10 days to two weeks after the accident.
Do not admit fault, apologize, or say anything that others involved in the car accident could use against you later.
Seek medical treatment immediately, and do not share comments about pain or injuries. If you deny medical treatment by paramedics, head to the nearest hospital to let a doctor examine you for common car accident injuries.
Take caution when speaking to insurance adjusters, and do not agree to give a recorded statement. Insurance adjusters will pretend to be your friend to get you to say something that could adversely impact your claim's value.
Do not sign any documents for an insurance carrier without speaking with our Kansas City car accident lawyer. If you sign a release or waiver, you could damage your chances of receiving compensation for your injuries.
Contact a skilled Kansas City car accident lawyer to handle the details of your claim and help you get the compensation you deserve for your accident injuries.
Determining Liability After a Kansas City Car Accident
It does not matter whether your car accident occurred in St. Joseph, Liberty, Parkville, Independence, or another city or town in the Kansas City area. You, with the help of your Kansas City car accident lawyer, must prove negligence to determine financial liability for the car accident. Four main components make up the legal concept of negligence with regard to a car accident. They include:
Duty of Care
All motorists have a duty of care towards others on the road, making it the simplest component of negligence to prove in a car accident claim. When you drive your car, others who share the road with you have a legal duty to comply with traffic regulations and avoid acts that could put you at risk for accident and injury.
Breach of Duty
The allegedly at-fault driver who caused your car accident injuries must have breached their duty of care towards you to be found negligent. Duty breaches include illegal actions like drunk driving, running stop signs, and failing to yield. Yet many negligent driving behaviors do not involve traffic violations. For example, a motorist might be fighting with a passenger or watching an event outside the vehicle. These acts are typically categorized as inattentive or careless driving but qualify as a breach of duty of care when they lead to car accident injuries or fatalities.
Damages
Car accident victims must suffer damages for negligence to apply to a claim. Damages include physical injuries, emotional trauma, and financial hardship related to the car accident and injuries. The more severe a car accident, the greater the damages because severe accidents lead to serious injuries that are more expensive to treat and require more time away from work. In some cases, car accident victims cannot return to their job or seek employment in the future because of permanent injuries.
Causation
Proving that the allegedly at-fault party's breach of duty caused damages is the fourth component of negligence. The driver should have known their actions could lead to a car accident and injuries. Insurance companies and legal defense teams will aggressively try to avoid financial liability based on causation and sometimes try to shift fault to other parties or the accident victim.
Kansas City Car Accident FAQs
If you have been involved in a car accident in Kansas City, its suburbs, or the surrounding area, you need to consult with a Kansas City car accident lawyer as soon as possible to discuss your legal options for recovering compensation for your injuries. Until you can meet with a Kansas City car accident lawyer, the answers to the following frequently asked questions about car accidents in Kansas City provide some basic information.
What Should I Do if the Driver Who Hit Me Doesn't Have Insurance?
Missouri law requires all drivers to carry liability coverage in case they cause a car accident. Unfortunately, some drivers do not comply. If you carry uninsured motorist (UM) coverage, your own auto insurance policy will kick in to cover your losses up to your policy limit if your carrier approves the claim. This is also true if another driver commits a hit-and-run. If you do not have UM coverage, you are forced to absorb your losses or bring a personal injury suit directly against the driver who caused the car accident. Your Kansas City car accident lawyer will advise you on the best course of action for your situation.
What is the Statute of Limitations to File a Claim After a Kansas City Car Accident?
Missouri law gives you five years to bring a lawsuit after the date of your accident. This is generous compared to many other states with shorter statutes of limitations, but you still need to contact a Kansas City car accident lawyer as soon as possible. Waiting too long makes it difficult for your lawyer to gather evidence to support your claim, putting you at risk of not collecting the compensation you deserve for injuries related to your car accident.
Can I Afford to Hire a Kansas City Car Accident Lawyer?
Yes. You have nothing to lose and everything to gain when you hire an accident injury lawyer to represent you in your car accident claim. Accident victims do not pay an out-of-pocket retainer to hire a Kansas City car accident lawyer. Instead, personal injury law firms accept new clients on a contingency fee basis. A contingent fee agreement means your lawyer collects attorney fees from any compensation he or she secures from you in an insurance settlement or court-awarded damages.
How Long Will it Take to Resolve My Kansas City Car Accident Claim?
It's impossible to predict an exact timeline for a car accident claim. If you reach an agreement with the insurance carrier, you might not need to file a personal injury suit. Settlement negotiations can take months or years, depending on the situation. If the insurance company denies liability or refuses to offer fair compensation for your injuries, you will likely have to file a lawsuit. Sometimes the threat of litigation motivates insurance companies to try harder to reach an agreement. Other times, you might have to go to court. If your case goes to trial, you can expect that you won't know the outcome for at least a year, but likely longer. Your Kansas City car accident lawyer can review the facts of your claim and discuss any obstacles or challenges that could impact the timeline of your car accident claim.
Injured in a Kansas City Car Accident? Contact Schmitt Law Firm Today.
Attorney Ben Schmitt and the skilled legal team at Schmitt Law Firm understand the challenges you face in the wake of a car accident. You should not have to shoulder the financial burden of the accident and injuries when someone else caused your pain and suffering. Ben Schmitt, Kansas City car accident lawyer, and his team are here to guide you through the legal process and advocate for you each step of the way. Contact us today online or at (816) 400-1000 for a free consultation to discuss your car accident and learn more about how we can help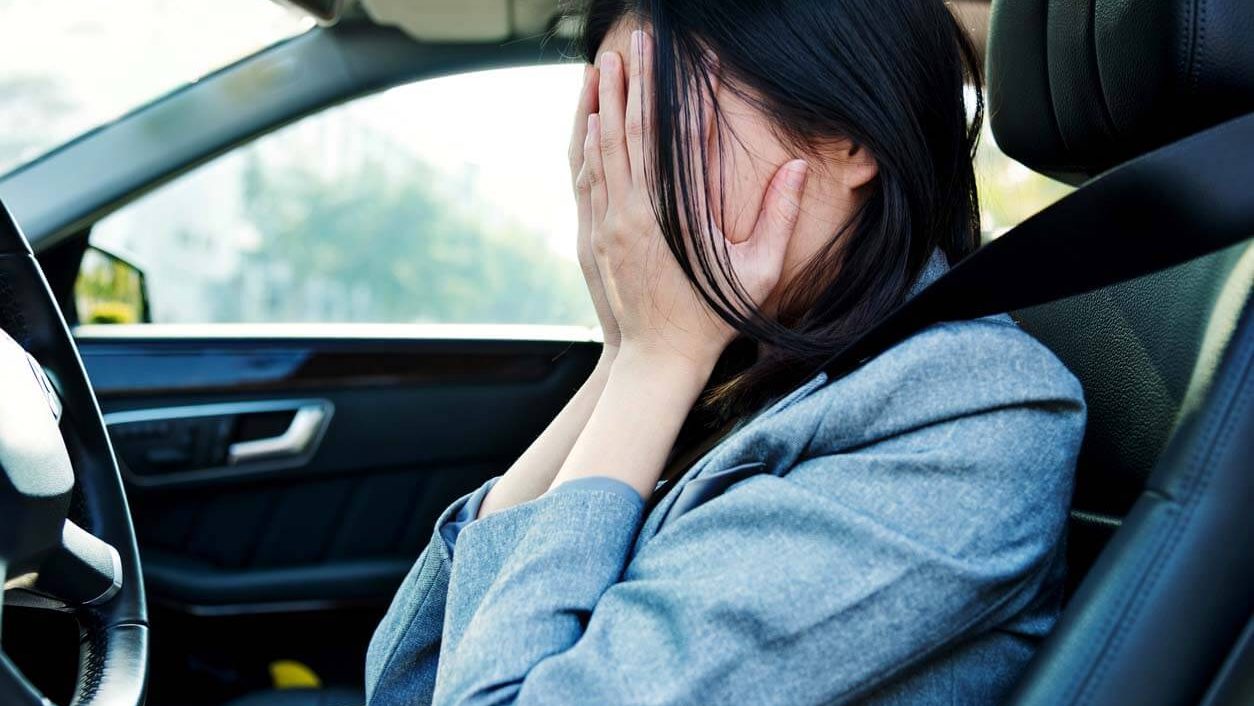 Kansas City-Based Auto Accident Attorneys Who Won't Back Down
cases. We are a team of top-caliber personal injury lawyers with more than 75 years of combined legal experience handling claims in Missouri and Kansas. Each of us began our careers as defense lawyers and representing businesses in civil cases, which allows us to effectively counter the tactics of defense attorneys when we represent your best interests in a motor vehicle accident claim.
We are based in Kansas City and are committed to fighting for your full and fair recovery when another negligent or careless motorist causes your auto accident.
If a defective auto part or a dangerous road condition was the cause of your accident, we can prove that too. We will independently investigate your claim, preserve evidence, gather witness testimony, handle all communications with insurance representatives, aid you in managing your finances while your personal injury case is pending, and aggressively advocate for your maximum compensation.
You deserve full and fair recovery for your past, present, and future damages if someone else was responsible for your accident. We will fight for you. Call us at 816-400-1000 for a free consultation.
You Can Pursue a Personal Injury Lawsuit in Many Accident Situations
Insurance companies are never fully on your side. Their goals will be to settle with you for a lump-sum amount that is less than you deserve or deny parts or all of your loss and damage claims. They will allege that you were at least partially at-fault for your accident, cast doubt on the amount of pain and suffering you have endured, question your ability to work, minimize the medical expenses they will pay for, and/or twist your words to shift their meaning if you make a recorded statement.
You should never make a statement or agree to anything with an insurance representative without first speaking with an experienced attorney. We will handle any disputes with the insurance company.
We will help you with virtually any type of accident claim, including:
We are on your side all the way. Our guidance and representation throughout the entire legal process give you a greatly enhanced opportunity to obtain compensation far in excess of what the insurance company would ever offer. We establish the value of your accident claim considering all past, present, and future damages and losses related to your accident.
Settle for Nothing Less than Top Legal Representation
We will handle all up-front legal costs of your case, and we only get paid if we secure a favorable verdict or settlement on your behalf. Please call us at 816-400-1000 or email our team to schedule a free consultation with one of our Kansas City car accident lawyers.