Trust The Experts at Schmitt Law Firm
When you or a loved one is involved in a car accident, the road to recovery can be daunting, confusing, and downright overwhelming. During these challenging times, you need an experienced, trustworthy ally by your side, one who understands the intricate legal landscapes and can fiercely advocate on your behalf. This is where the car accident attorneys in Kansas City, MO, at Schmitt Law Firm step in.
As your premier car accident attorney in Kansas City, MO, we commit to guiding you every step of the way, ensuring you receive the justice and compensation you deserve. Contact our team today to schedule a free consultative session and discuss your options.
Practice Areas
Why Choose Schmitt as Your Car Accident Attorney in Kansas City, MO?
Schmitt Law Firm stands head and shoulders above the rest because of our uncompromising dedication to our clients. Our firm is built on three fundamental principles: integrity, professionalism, and tenacity. When you hire our car accident attorneys in Kansas City, MO, you can count on exceptional and compassionate service. With years of experience in handling car accident cases, we understand the intricacies of the law, the strategies of insurance companies, and how to achieve the most favorable outcomes for our clients. Our record of securing high-value settlements and verdicts speaks volumes about our competence and commitment.
Some of our recent case results include:
$13 million settlement
$1.25 million jury verdict
$1.1 million settlement
$1 million settlement
$685,000 settlement
$500,000 settlement
$150,000 settlement
$147,500 settlement
$100,000 settlement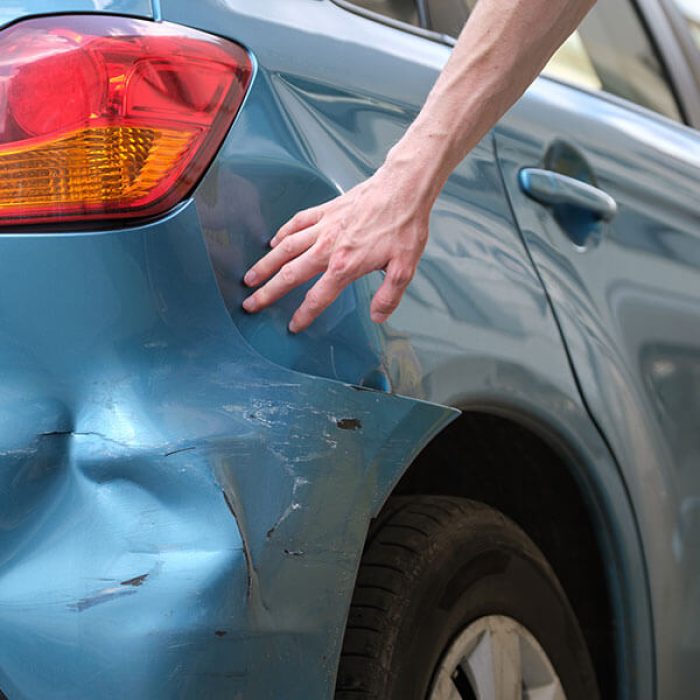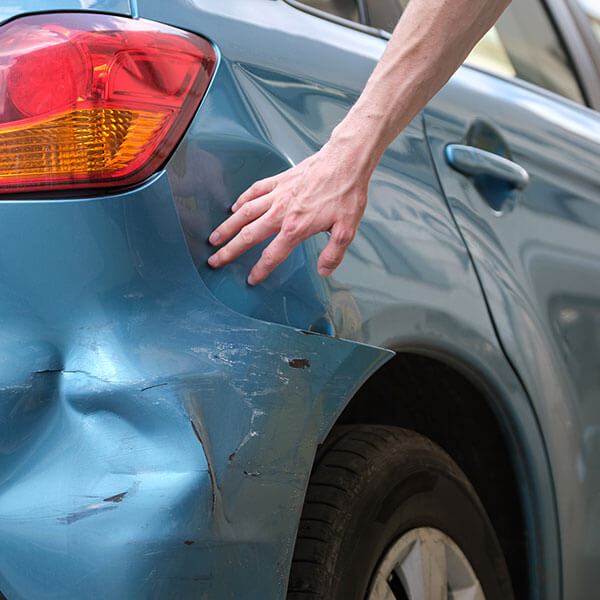 Our professional yet compassionate approach sets us apart. We believe in creating strong attorney-client relationships where communication is open, frequent, and transparent. Our attorneys will personally guide you through the complexities of your case, answer all your queries, and ensure you are up-to-date on every development.
Get the help you need from experienced car accident attorneys in Kansas City, MO, today when you contact Schmitt Law Firm.
Types of Car Accident Causes and Damages We Help With
At Schmitt Law Firm, our car accident attorneys in Kansas City, MO, handle a wide array of car accident cases. No matter what caused your accident or the extent of your injuries, we are here to help. Here are some common causes of accidents we specialize in:
Distracted Driving: Whether it involves texting, eating, or any other form of distraction, we'll ensure those responsible are held accountable.
Drunk Driving: If an intoxicated driver caused your accident, we'll work tirelessly to see justice served.
Reckless Driving: Speeding, changing lanes without signaling, and other forms of reckless behavior can lead to severe accidents. We're prepared to handle these complex cases.
Hit and Run: We understand how devastating it can be to suffer from an accident where the responsible party fled the scene. We will leverage all resources to identify the culprits and ensure they face the consequences.
And More!
We help our clients recover compensation for a wide range of losses, including medical expenses, loss of earnings, property damage, pain and suffering, and in tragic cases, wrongful death. Our goal is to ensure that you receive full and fair compensation for all the damages you've incurred.
Get Help From the Expert Car Accident Attorneys in Kansas City
In the aftermath of a car accident, it's crucial to choose the right legal representation. With Schmitt Law Firm as your car accident attorney in Kansas City, MO, you'll get more than just a legal advocate. You'll get a dedicated partner committed to fighting for your rights, obtaining the justice and compensation you deserve, and helping you navigate your difficult circumstances.
Our experienced and caring legal professionals are ready to review your case. Reach out to us today and take the first step toward healing and recovery. At Schmitt Law Firm, we believe that together, we can turn a distressing situation into a journey toward justice and closure.