Don't Let Them Get Away It – Hold Them Accountable with Schmitt Law Firm
After a car accident, you face significant distress and pain. Experiencing physical harm, emotional suffering, and financial instability can leave one feeling helpless. You don't have to navigate these problems on your own after a car wreck. Our experienced car accident attorneys in Kansas are ready to provide the support and direction you need after an accident by assisting you in getting the compensation you need to recover.
Start Your Recovery.
Practice Areas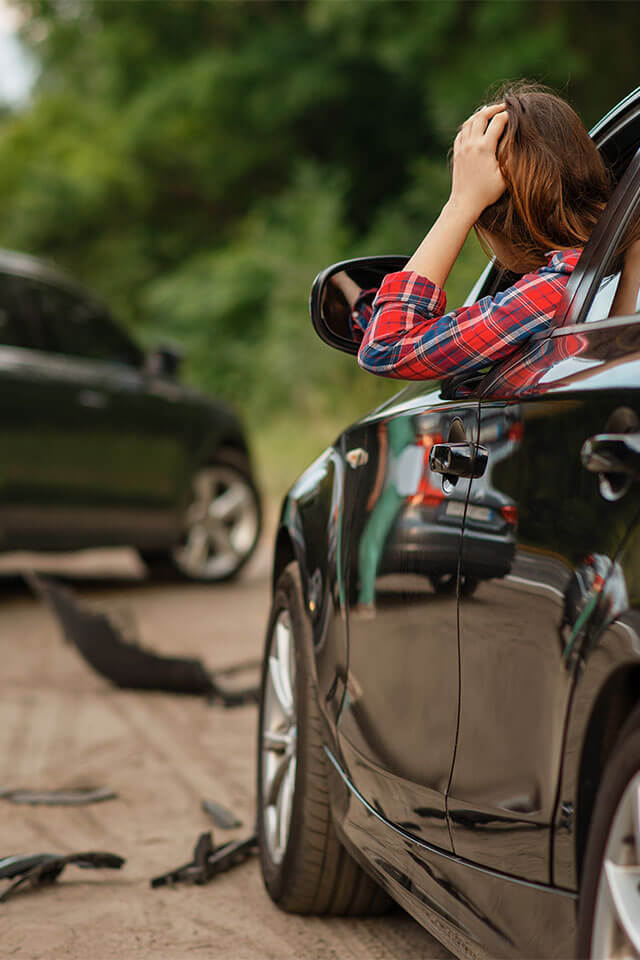 Our Car Accident Attorneys in Kansas Are Committed to Securing Your Compensation
We take pride in delivering unmatched service to our clients, safeguarding their rights, and securing the compensation they genuinely need to heal after an accident. Relying on a strong track record of successful cases and a deep understanding of local laws in Kansas, our car accident attorneys in Kansas are your safest bet for legal representation after a car accident.
Below are some of our recent cases and the results of their injury claims:
$13 million settlement
$1.25 million jury verdict
$1.1 million settlement
$1 million settlement
$685,000 settlement
$500,000 settlement
$150,000 settlement
$147,500 settlement
$100,000 settlement
Our leading attorney, Ben Schmitt, is widely respected for his relentless dedication to his clients. His strategic planning and tested expertise make for potent legal counsel capable of untangling the intricacies of car accident claims. Talk to our car accident attorneys in Kansas today, and let us fight for the money you need to cover your healing.
Upholding Your Rights Is Our Focus at Schmitt Law Firm
From the moment you interact with our car accident attorneys in Kansas, we'll fight for all the damages you've received – lost wages, pain and suffering, medical expenses, and more. We represent you by rigorously examining your case, confronting stubborn insurance firms, and aiming for the best possible results.
Whether you're a victim of a collision caused by inattentive driving or a hit-and-run incident, our Kansas-based car accident attorneys are adept at managing a wide variety of car accident cases. Even in complicated situations, our expertise enables us to devise a powerful strategy aligned with your unique circumstances. At Schmitt Law Firm, our specialization is not limited to car accident cases – we specialize in advocating for you, our client, ensuring your narrative is communicated, and your rights are defended.
Our car accident attorneys in Kansas cover a broad array of cases:
Distracted Driving Accidents
Drunk Driving Accidents
Rear-End Collisions
Hit and Run Accidents
Truck and Commercial Vehicle Accidents
Motorcycle Accidents
Pedestrian Accidents
Bicycle Accidents
Reach Out to Schmitt Law Firm Now for a Free Consultation
If you or a family member have suffered injuries from a car accident in or around Kansas or Kansas City, reach out to our devoted team at Schmitt Law Firm for a free consultation.
We firmly believe that you should not bear the aftermath of another person's recklessness. Alongside our unwavering dedication to our clients and comprehensive legal knowledge, we are the car accident attorneys in Kansas that you need on your side during these challenging moments.
At Schmitt Law Firm, you are not merely a client— you join our family. We pledge to stand by you throughout the process, providing reassurance, legal advice, and a clear path forward in your time of need. Connect with our car accident attorneys in Kansas at 816-400-1000 today.