Trusted & Experienced Attorneys
Securing reliable legal representation is crucial if you've been involved in a car accident. At Schmitt Law Firm, our dedicated car accident lawyers in Kansas City have the expertise and commitment required to navigate the complexities of car accident cases, fight the insurance companies, and get you the compensation you deserve. 
With our excellent track record and our unwavering commitment to our clients, we are ready to help you secure the compensation you rightfully deserve. Contact our team today to schedule a free consultative appointment.
Practice Areas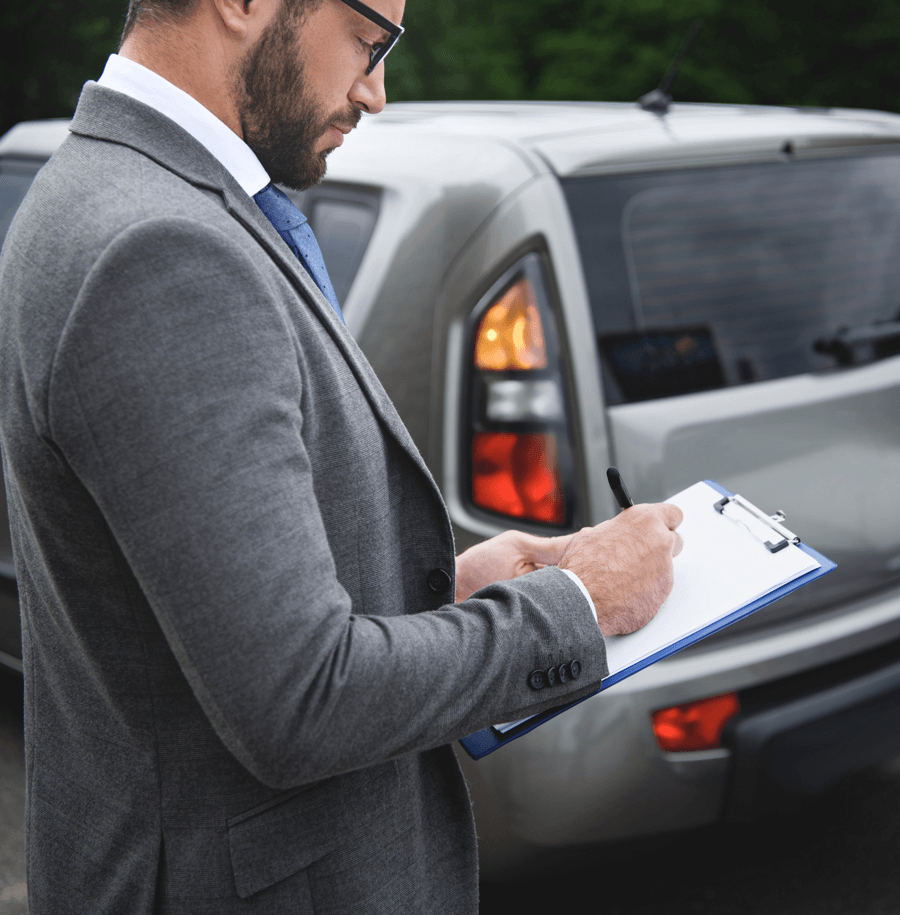 Why Choose Schmitt Law Firm as Your Car Accident Lawyers in Kansas City
Our Kansas City car accident lawyers at Schmitt Law Firm offer comprehensive support for car accident victims. We understand that each accident is unique, which is why we start by conducting a thorough investigation into the circumstances of your case. We collect the necessary evidence, consult with medical professionals, and work with industry experts to paint a complete picture of the incident and its aftermath. This comprehensive approach allows us to construct a robust case to represent your interests effectively.
Navigating the complex world of insurance claims can be daunting. However, our experienced attorneys are skilled negotiators, having dealt with numerous insurance companies. We secure a fair settlement that fully compensates you for all damages. We handle all the legwork, so you can focus on what's important: healing and recovery.
In situations where a fair settlement cannot be reached through negotiation, we are fully prepared to take your case to court. Our seasoned litigators are well-versed in presenting compelling arguments and are not afraid to go toe-to-toe with large insurance firms or opposing attorneys. We take pride in our ability to stand up for our clients' rights in court, ensuring that your voice is heard and your interests are well represented
Get the representation you deserve – contact Schmitt Law Firm today.
Common Causes & Injuries Our Car Accident Lawyers in Kansas City Help With
Our Kansas City car accident lawyers are well-versed in investigating all possible causes to identify liable parties and build a strong case for our clients.
These accidents can leave you with numerous injuries, ranging from whiplash and broken bones to traumatic brain injuries and spinal cord damage. Victims may face hefty medical expenses, lost wages due to time away from work, and non-economic damages like pain and suffering. Our car accident lawyers in Kansas City work tirelessly to ensure that all damages—economic and non-economic—are fully accounted for in your case.
Car accidents can occur due to a myriad of reasons. For example, they can be caused by:
Distracted Driving
Drunk Driving
Mechanical Failures
Poor Road Conditions
Reckless Driving
Speeding
And More
Contact Schmitt Law Firm Today
If you or a loved one has been injured in a car accident, don't hesitate to seek the legal support you need. Our car accident lawyers in Kansas City are ready to discuss your case and guide you through the legal process.
Contact Schmitt Law Firm today to schedule your free consultation. We are committed to seeking justice on your behalf and will stop at nothing to ensure you receive the compensation you need to recover and rebuild.