Cass County, Missouri Car and Motorcycle Accident Injury Lawyer
Get the Compensation You Deserve
The Missouri State Highway Patrol estimates more than 100 traffic accidents occur each year in Cass County, Missouri. Dozens of car and motorcycle accident victims suffer serious injuries, and some ultimately die due to a fatal injury. Car and motorcycle accident victims not only cope with the physical pain of injury and healing but also face the emotional stress and financial hardship that comes with severe accident injuries.
If you have suffered injuries in a car or motorcycle accident in Cass County, Missouri, the law entitles you to seek compensation for your accident and injuries if another driver's negligence led to the accident. A skilled Cass County, Missouri, car and motorcycle accident injury attorney can evaluate your case, determine your eligibility for compensation, and advise you on the best course of action for your circumstances.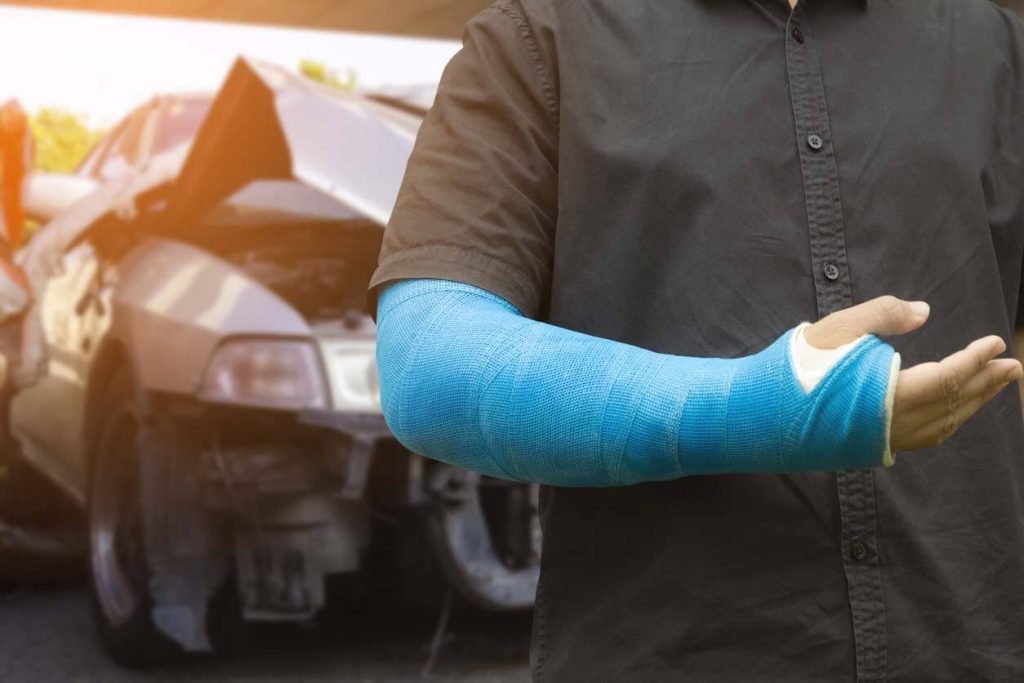 Cass County Residents Suffer Serious Injuries in Car Accidents and Motorcycle Accidents
If you live in Cass County or were traveling through the area, it's possible you suffered car or motorcycle accident injuries in Belton, Harrisonville, Peculiar, Raymore, Pleasant Hill, Archie, Garden City, or another city or town in Cass County.
Common traffic accident injuries that give rise to an insurance claim and possibly a personal injury lawsuit include:
Multiple broken bones
Severe soft tissue injuries
Traumatic brain injuries (TBIs)
Neck and back injuries
Spinal cord injuries
Dislocations
Road rash injuries
Causes of Cass County, Missouri Car and Motorcycle Accidents
Your car accident injuries did not have to happen. Drivers who make poor choices behind the wheel cause traffic accidents in Creighton, Cleveland, Freeman, and other towns in Cass County. Driver behaviors that lead to dangerous car and motorcycle accidents in Cass County and throughout Missouri include:
Driving while distracted
Driving under the influence of drugs or alcohol
Driving while fatigued
Aggressive driving
Ignoring traffic signs and signals
Speeding
Recouping Economic Loss After a Cass County Car or Motorcycle Accident
Cass County, Missouri, car and motorcycle accident victims sometimes receive compensation for economic and non-economic losses related to their injuries. If you reach a settlement agreement with the insurance company or the court awards you damages, you could receive compensation for:
Medical expenses, including ambulance service, emergency room visit, and hospitalization at a Cass County hospital such as Cass Regional Medical Center in Harrisonville or Belton Regional Medical Center
Estimated future medical treatment costs when accident victims suffer permanent injuries
Lost wages
Future lost wages when an accident leads to a permanent injury, preventing victims from returning to their job or working in the future
Physical and emotional pain and suffering
Loss of consortium with a spouse
Diminished quality of life
Scarring and disfigurement
Get the Compensation You Deserve After an Accident With Our Cass County, Missouri Car and Motorcycle Accident Injury Lawyers
Insurance companies do not like to pay claims and look for every opportunity to avoid financial liability when one of their policyholders causes an accident. If you suffer injuries in a Cass County car or motorcycle accident, these actions can protect you when insurance companies use questionable tactics to deny or devalue your claim:
Keep detailed records of all medical expenses and other economic losses incurred as a result of your accident.
Follow your doctor's guidelines for treatment and recovery and attend all scheduled appointments.
Let an experienced car and motorcycle accident injury lawyer communicate with the insurance company.
Only speak about your car or motorcycle accident claim with your lawyer.
Contact Attorney Ben Schmitt today for a free case evaluation to learn about your eligibility for compensation after suffering injuries in a Cass County car or motorcycle accident.