We Stand Firmly by Your Side
At the Schmitt Law Firm, we recognize that the aftermath of a car accident can be incredibly unsettling and overwhelming. With physical injuries, emotional trauma, and financial strain, it's easy to feel overpowered. However, you don't have to face these challenges alone. Our seasoned Kansas City car accident attorneys are here to take the reins, guiding you through this difficult time and getting you the compensation you need to recover.
Practice Areas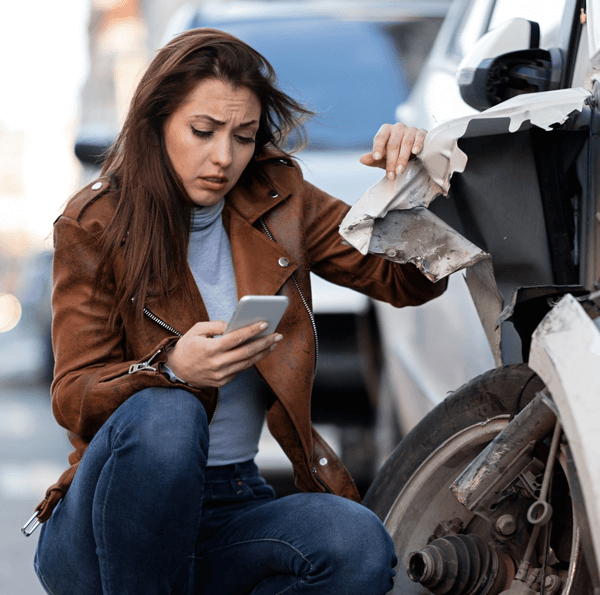 Our Kansas City Car Accident Attorneys are Dedicated to Getting You Compensation
We pride ourselves on providing clients with unparalleled service, preserving your rights, and pursuing the compensation you truly deserve. Leveraging a rich history of successful litigation and a comprehensive understanding of Kansas City's local laws, our Kansas City car accident attorneys are your most dependable choice for representation after a car accident.
Our main attorney, Ben Schmitt, is known for his tenacity and commitment to his clients. His strategic thinking and proven expertise can provide the robust legal counsel needed to navigate the complexities of car accident claims. Recognized for excellence in his field, Ben embodies the integrity and determination that form the cornerstone of our firm.
Get in contact with our Kansas City car accident attorneys today and put us on your side of the table.
Your Rights Are Our Priority At Schmitt Law Firm
From your first interaction with our Kansas City car accident attorneys, you'll be treated with the dignity and respect you deserve. We will tirelessly advocate for you, thoroughly investigating your case, challenging uncooperative insurance companies, and striving for the most favorable outcomes possible.
Whether you're involved in a collision due to distracted driving or a victim of a hit-and-run, our KC car accident attorneys are skilled in handling a broad spectrum of car accident situations. Even in the most complex scenarios, our expertise allows us to develop a robust strategy tailored to your specific circumstances. At the Schmitt Law Firm, we don't just specialize in car accident cases – we specialize in fighting for you, our client, ensuring your story is heard and your rights are upheld.
Our Kansas City car accident attorneys specialize in all types of cases:
Distracted Driving Accidents
Drunk Driving Accidents
Rear-End Collisions
Hit and Run Accidents
Truck and Commercial Vehicle Accidents
Motorcycle Accidents
Bicycle Accidents
Contact Schmitt Law Firm Today for a Free Consultation
If you or a loved one has sustained injuries in a car accident in Kansas City or the surrounding areas, we urge you to contact our dedicated team at the Schmitt Law Firm for a free consultation.
We hold fast to the belief that you shouldn't have to shoulder the consequences of another's negligence. Coupled with our unwavering commitment to our clients and extensive legal knowledge, we are the Kansas City car accident attorneys you need by your side during these testing times.
At Schmitt Law Firm, you are more than just a client—you become part of our family. We will stand with you every step of the way, offering reassurance, legal expertise, and a path forward in your hour of need. Contact our Kansas City car accident attorneys at 816-400-1000 today.