Qualified Help You Can Trust
Every year, countless individuals in Kansas City find their lives changed by car accidents. In the blink of an eye, routine trips turn into life-altering events. If you're currently struggling with the aftermath of such an incident, our Kansas City car wreck lawyers are here to help.
At Schmitt Law Firm, we are dedicated to representing victims of car wrecks and are committed to helping you navigate the complex legal landscape surrounding your situation. Contact our office today to schedule a free consultation and discuss your case.
Practice Areas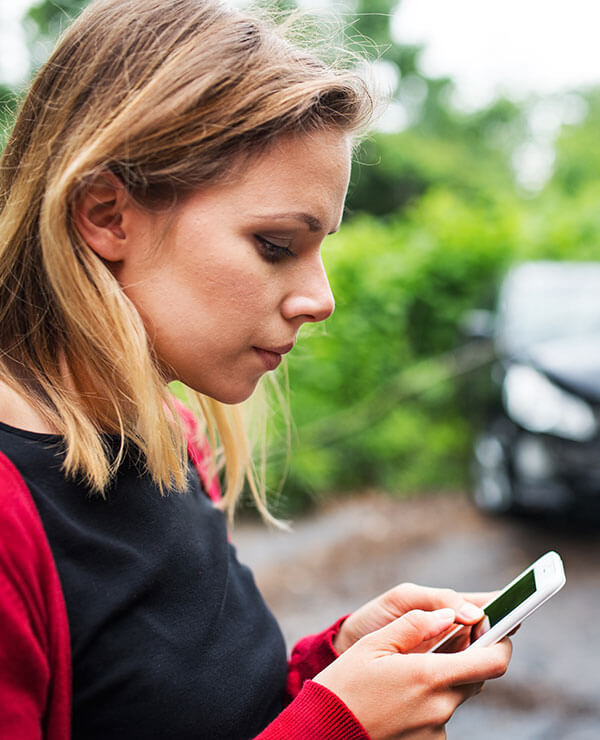 Why Choose Schmitt as Your Kansas City Car Wreck Lawyers
Choosing the right legal representation can be as significant as the accident itself in determining your future. It's important to partner with an attorney who has a deep understanding of the system and a solid track record. Here at the Schmitt Law Firm, we bring our substantial experience and profound commitment to every case we handle.
Some recent case results in car accident injury claims include:
$13 million settlement
$1.25 million jury verdict
$1.1 million settlement
$1 million settlement
$685,000 settlement
$500,000 settlement
$150,000 settlement
$147,500 settlement
$100,000 settlement
Our firm has a history of success, guided by the core principles of professionalism, compassion, and meticulousness. We understand that each client and every case is unique, requiring a tailored approach. Our team of Kansas City car wreck lawyers combines legal expertise, resourcefulness, and an unwavering commitment to seeking justice and securing the compensation our clients deserve.
Types of Car Accident Causes and Damages We Help With
Car accidents are often complex events with a multitude of contributing factors. At the Schmitt Law Firm, we deal with a wide array of car accident causes and the resultant damages. Our Kansas City car wreck lawyers are well-equipped to handle cases involving, but not limited to, the following causes:
Distracted Driving: This includes accidents caused by drivers texting, eating, or otherwise not focusing on the road.
Speeding: Accidents where one or more drivers were exceeding the posted speed limit or driving too fast for the conditions.
Drunk Driving: Incidents involving drivers who were under the influence of alcohol or other substances.
Reckless Conduct: This includes aggressive driving behaviors such as tailgating, changing lanes without signaling, and ignoring traffic signals.
Weather Conditions: Accidents caused by rain, snow, fog, or other adverse weather conditions that affect visibility and road traction.
Failure to Yield: Accidents caused by drivers not respecting the right-of-way rules at intersections, pedestrian crossings, or when merging lanes.
And More!
As a result of these accidents, victims may experience a variety of damages, such as:
Physical Injuries: Injuries range from minor cuts and bruises to severe injuries such as broken bones, spinal cord injuries, traumatic brain injuries, and even death.
Emotional Trauma: The stress, fear, and anxiety that often follow a car accident can be debilitating and long-lasting.
Property Damage: This includes damage to your vehicle and any personal property that was inside at the time of the accident.
Lost Wages: If your injuries prevent you from working, either temporarily or permanently.
Medical Bills: This includes the cost of emergency treatment, hospital stays, surgeries, rehabilitation, medication, and any future medical expenses related to the accident.
Our Kansas City car wreck lawyers have vast experience representing victims and recovering compensation for all these damages. Whether you are dealing with minor injuries or facing the devastating reality of permanent disability, our attorneys have the necessary expertise to handle your claim.
Get Qualified Kansas City Car Wreck Lawyers on Your Side – Contact Schmitt Law Firm
In times of hardship, you need a law firm you can trust. You need a firm that understands your predicament and has the expertise to guide you through your journey to recovery. That's where the Schmitt Law Firm comes in. Our Kansas City car wreck lawyers are not only skilled and experienced but are also driven by a deep sense of compassion for our clients.
We're here to help you regain control of your life. Reach out to the Schmitt Law Firm today. Let us help you move forward from this challenging situation with confidence and, most importantly, justice.