Get the Help You Deserve
In the aftermath of a truck accident, victims often face significant physical, emotional, and financial hardship. At Schmitt Law Firm, our Kansas City truck accident attorneys understand the complexities of these cases and the critical importance of securing maximum compensation for our clients. Our proven track record and commitment to exceptional client service sets us apart in the Kansas City area.
Get the help you deserve – contact Schmitt today.
Practice Areas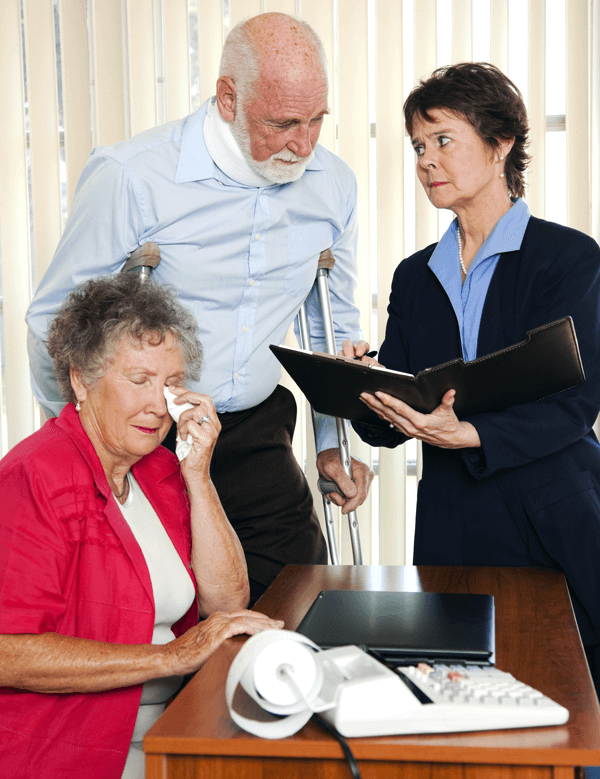 How Our Kansas City Truck Accident Attorneys Help You Recover
Our Kansas City truck accident attorneys meticulously investigate your accident, gather evidence, and consult industry experts to build a robust case. We have the knowledge and expertise to stand up against and negotiate with trucking and insurance companies, ensuring you get a fair settlement. If a fair settlement cannot be reached, our seasoned litigators are fully prepared to represent you in court.
With our compassionate and experienced Kansas City truck accident attorneys on your side, you'll get the compensation you deserve and hold the responsible parties accountable. Schedule a free consultation by contacting us today.
Causes and Types of Truck Accidents
Truck accidents can be catastrophic, often resulting from causes like driver fatigue, distracted driving, improper loading of cargo, mechanical failures, inadequate driver training, or reckless driving. Our experience covers a broad range of truck accident types, including jackknife accidents, rollovers, underride accidents, rear-end collisions, blind spot accidents, and tire blowouts.
No matter the cause of the accident or ending damage, our Kansas City truck accident attorneys are here to help with experienced and compassionate legal advice.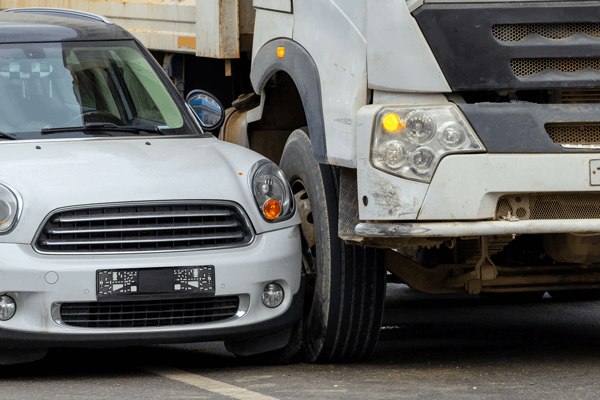 Injuries & Damages in Truck Accident Cases
Truck accidents often lead to severe, sometimes life-altering injuries due to the significant size and weight of commercial vehicles. Our Kansas City truck accident attorneys have represented clients who have suffered a wide range of injuries, including:
Traumatic brain injuries: These can range from mild concussions to more severe brain damage, potentially causing long-term cognitive impairment.
Spinal cord injuries: Injuries to the spinal cord can lead to partial or total paralysis, significantly impacting a victim's quality of life.
Broken bones: The force of a truck accident can lead to fractures that require extensive medical treatment and lengthy recovery periods.
Burns: In cases where a truck accident leads to a fire, victims may suffer serious burns.
Internal injuries: These can include damage to organs, internal bleeding, and other life-threatening conditions.
Victims of truck accidents in Kansas City may be entitled to compensation for medical expenses, lost wages, pain and suffering, property damage, and in certain tragic cases, wrongful death. In instances of particularly reckless behavior, punitive damages may also be pursued. As your Kansas City truck accident attorney, Schmitt Law Firm will thoroughly evaluate your case to ensure all potential damages are considered.
Contact Schmitt Law Firm Today & Speak to Our KC Truck Accident Attorneys
If you or a loved one has been involved in a truck accident in Kansas City, don't wait to seek the legal help you need. Our Kansas City truck accident attorneys are ready to provide the legal guidance and representation you need. Contact Schmitt Law Firm today to schedule your free consultation. Our commitment to justice and our dedication to our clients means that we won't rest until we've done everything we can to secure the compensation you deserve.