Navigating a personal injury lawsuit can be overwhelming, especially when dealing with an accident's physical and emotional toll. If you're wondering how to file a personal injury lawsuit in Kansas City, Schmitt Law Firm has a comprehensive guide, from understanding the basics to filing your lawsuit.
With the guidance of the expert legal team at Schmitt Law Firm, you'll have the necessary information to navigate your personal injury lawsuit confidently. Contact us when you need a personal injury attorney to help you file a personal injury lawsuit. We have experienced attorneys that fight for you. Call 816-400-1000 for a free consultation with our legal experts.
[Related: What is a Personal Injury Claim? A Comprehensive Guide to Personal Injury Claims in Missouri]
How to File a Personal Injury Lawsuit: Understanding Personal Injury

Before learning how to file a personal injury lawsuit, it is important to understand what a personal injury is. Personal injury refers to a civil lawsuit where victims, injured due to the negligent or reckless acts of others, can seek compensation for financial, physical, and emotional losses.
You should also be aware of cause of action before you file a personal injury lawsuit. This refers to the basis for a lawsuit, depending on the defendant's negligence which leads to a plaintiff's injury. This includes motor vehicle accidents, premises liability, medical malpractice, and more. Consult with a personal injury lawyer to see if you are entitled to compensation.
[Related: What is a Cause of Action?]
How to File a Personal Injury Lawsuit: Getting Started
Understanding how to file a personal injury lawsuit is crucial in seeking justice for your injuries. The first step is preparing and filing a petition, outlining all relevant facts necessary to assert a claim under the applicable law. The defendant then receives this petition and has a certain amount of time to respond by admitting or denying the allegations made in your petition.
One essential aspect of understanding how to file a personal injury lawsuit is being aware of the statute of limitations. This law sets a time limit for filing a lawsuit, and once this period expires, your right to sue may be lost. It's crucial not to wait until the last minute to file your lawsuit.
There are cases where complications arise, such as when additional people are responsible for the injury. When these unforeseen complications arise in a case, you still need to be within the case's time limit, or you forfeit the right to bring changes.
An experienced personal injury attorney in Kansas City can prove beneficial, as they can ensure your petition is correctly prepared and filed on time, provide aggressive representation, and avoid your claim being barred by the applicable statute of limitations.
How to File a Personal Injury Lawsuit: Can Evidence Help Me in My Personal Injury Case?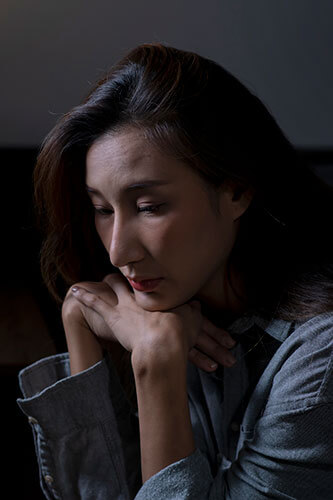 Yes – collecting relevant evidence is important and can significantly help your personal injury case, as evidence may establish liability for injuries sustained in an accident and the extent of damages suffered by the plaintiff. Before filing a personal injury lawsuit, understand what type of evidence can help you. Here's a list of what you should collect and present to the court:
Medical records
Police reports
Photos and videos
Witness statements
Insurance information
Employee reports
Property damage reports
Employment documents
You should also keep a journal and document everything you feel and experience, such as physical pain and emotional suffering. Consulting with and presenting your personal injury lawyer with evidence can help you obtain a full and fair pain and suffering award.
What to Keep in Mind When You Meet a Personal Injury Attorney
When meeting your attorney to discuss how to file a personal injury lawsuit, ensure you bring all key documents relevant to your case. These might include photos of the accident scene, a copy of the police accident report, your insurance policy, and medical records.
Hiring a personal injury attorney is not just about filing the lawsuit. It's about leveling the playing field since the opposition will likely have legal representation, and it's essential to have someone on your side who can provide aggressive and competent representation.
At Schmitt Law Firm, we are committed to helping our clients understand how to file a personal injury lawsuit and ensure they receive the justice they deserve. We pride ourselves on providing strong and effective representation, keeping our client's best interests at heart. Don't hesitate to call us at 816-400-1000 about your injuries.