Navigating the legal landscape of personal injury can be daunting, especially when dealing with the aftermath of an accident. At Schmitt Law Firm, we believe you should have the information you need, which is why we answer the "What is the personal injury lawsuit process?" question in our guide.
Personal injury lawsuits affect many lives, often with substantial repercussions. By gaining a solid grasp of this process, you're taking a critical first step in advocating for your rights and achieving the best possible outcome should you ever find yourself in such a situation. The aim is to empower you with knowledge, reduce uncertainty, and provide clarity in these often-overwhelming circumstances. Join us as we shed light on this significant aspect of Missouri law.
What is a Personal Injury Lawsuit?


Personal injury law revolves around incidents where an individual's body, mind, or emotions are injured, typically due to someone else's negligence or carelessness. Examples range from car accidents and medical malpractice to slip-and-fall incidents and product defects. The central tenet of personal injury is the concept of negligence, which refers to the failure to act with the level of care that a reasonable person would have exercised under the same circumstances.
If you believe someone was negligent toward you and it resulted in an injury, contact Schmitt Law Firm for a free consultation. We specialize in negligent cases and can help you recover with maximum compensation. Call us at 816-400-1000.
[Related: What is a Personal Injury Claim? A Comprehensive Guide to Personal Injury Claims in Missouri]
The Basics of Personal Injury Laws in Missouri
Missouri operates under a "pure comparative fault" system. This rule means that even if you are partially at fault for your injury, you can still recover damages. However, your compensation will be reduced by your percentage of fault.
There's also a time limit, or "statute of limitations," for filing a personal injury claim in Missouri. You have five years from the date of the injury to file a lawsuit. Missing this window can prevent you from pursuing compensation entirely.
The Step-by-Step Personal Injury Lawsuit Process in Missouri
When it comes to experiencing a personal injury, you may wonder, "What is the personal injury lawsuit process, and how do I file a lawsuit in Missouri?" Typically speaking, you'll want to follow the following steps to recover your damages.
Seeking Medical Attention: The first step following any personal injury should always be to seek medical attention.
Consultation with a Personal Injury Lawyer: A knowledgeable attorney at Schmitt Law Firm will guide you through the complexity of the legal process, beginning with an initial consultation.
Investigation of the Claim and Review of Medical Records: Your lawyer will thoroughly investigate the claim, reviewing all related medical records, accident reports, and any other evidence pertinent to the case.
Negotiation with Insurance Companies: Most personal injury cases involve negotiations with insurance companies. Your attorney will handle these complex discussions on your behalf.
Filing the Lawsuit: If a settlement cannot be reached, the next step is formally filing a lawsuit against the at-fault party.
Discovery and Exchange of Information: This stage involves both parties exchanging information related to the case, often involving interrogatories, depositions, and document requests.
Mediation or Trial: If settlement negotiations fail, the case may go to mediation or trial, where a judge or jury will decide the outcome.
The personal injury lawsuit process differs for each incident because each injury is unique. Whether this is your first injury or you've had multiple injuries, it's important to speak to a personal injury attorney to understand the personal injury lawsuit process and have someone fight for the compensation you deserve.
Understanding Damages in a Personal Injury Lawsuit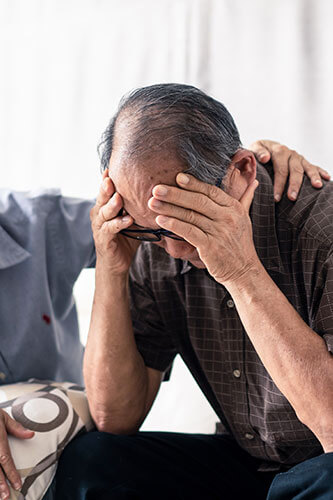 One of the most crucial components of any personal injury lawsuit process is understanding the concept of damages. Simply put, 'damages' is the legal term for the financial compensation you may receive following a personal injury. There are three different types of damages, and knowledge of these categories is instrumental in comprehending the potential value of your claim and the various aspects of what you stand to recover in your pursuit of justice.
Economic Damages: These compensate for financial losses, such as medical expenses, lost wages, and property damage.
Non-Economic Damages: These compensate for non-financial losses, like pain and suffering, emotional distress, and loss of enjoyment of life.
Punitive Damages: These are rare and awarded in cases where the defendant's conduct was exceptionally egregious or malicious.
[Related: What is a Cause of Action?]
Tips for Successfully Navigating the Personal Injury Lawsuit Process
Gather Evidence: Documentation can make or break your case. It's crucial to gather as much evidence as possible related to your injury.
Document Medical Treatment: Keep meticulous records of all your medical treatments and expenses.
Understand the Role of Insurance Companies: Remember, insurance companies aim to minimize payouts. An experienced attorney can ensure your rights are protected.
Communicate Honestly and Openly with Your Attorney: Keeping your attorney informed of all aspects of your case and your recovery will help them represent you effectively.
Why Hire Schmitt Law Firm for Your Personal Injury Lawsuit
At Schmitt Law Firm, we possess extensive expertise in personal injury law in Missouri. Our satisfied clients' testimonials and proven track record of success speak volumes about our commitment to fighting for the best possible outcomes.
Understanding the personal injury lawsuit process in Missouri can be challenging, but with the right legal guidance, you can navigate these legal waters confidently. If you or a loved one is considering a personal injury lawsuit, don't hesitate to contact the Schmitt Law Firm for a consultation. Let us help you fight for the justice you deserve.